Hire Skilled Node.js Talents
Please briefly outline your Node.js development needs (RFI/RFP can be attached below). Our rep will get in touch with you within 30 minutes to arrange a kick-off discussion.
We are fully satisfied with the work completed by ScienceSoft. These guys bring exceptional talent to the table and have become instrumental to the ongoing enhancement of our [Angular + Node.js] online booking platform. They deliver all of their assigned work on time and within budget.
Dmitry Kazak
Senior Software Architect, itravel2000.com
itravel2000.com
Our Offices
McKinney, Texas
5900 S. Lake Forest Drive, Suite 300
McKinney, Dallas area, TX-75070
Atlanta, Georgia
3372 Peachtree Rd., Suite 115
Atlanta, GA-30326
Riga, Latvia
Aspazijas bulvāris 20
Rīga, LV-1050
Vantaa, Finland
Rajatorpantie 8
Vantaa, FI-01600
Fujairah, United Arab Emirates
Fujairah - Creative Tower
Fujairah, POB 4422
Our Customers Say
Over the past three years, Lixar was very pleased with the service provided by ScienceSoft development teams and executive management. For accelerated project timelines which require skilled resources, ScienceSoft is a company that your team should consider.

Jan Banda
Director, Lixar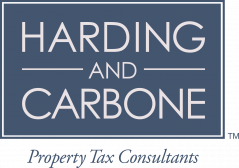 Harding and Carbone has been very pleased with selecting ScienceSoft as a web app development company for developing a web portal for our customers. Their professionalism, expertise, guidance, organization, and timing has been wonderful. They were also very patient with explaining their process and the next steps if we ran into any issues that we did not understand.
Read Original
Amber Amescua
Director of Operations, Harding and Carbone
ScienceSoft quickly provided a complete development team that included a BA, developers and QA specialists. ScienceSoft's developers used the microservices approach to ensure the system's scalability, which is critical for us as our user base is growing. They selected and implemented techs that ensured the system's availability and fault-tolerance in the future. We were particularly pleased with neat alignment of the developed module with our requirements.

Wadih Pazos

Chief Operating Officer, Paramount WorkPlace

<![endif]--> <![endif]--> <![endif]-->