<![endif]-->
<![endif]-->
Cloud Consulting: Pragmatic Strategy, Optimized Development and Cloud Costs
Cloud consulting is aimed to help companies make technology-related decisions when moving to cloud or opting for cloud-native development or optimization to prevent unnecessary expenditures and needs for reimplementation.
ScienceSoft offers its cloud consulting services backed with 8 years of expertise in cloud development and optimization to ensure optimized costs of cloud migration and development, and monthly cloud costs, as well as your cloud app's high performance, stability and security.
ISSUE
How cloud consulting helps
FIXED
Individual pragmatic migration strategy to reduce re-development efforts.
ISSUE
High monthly cloud costs.
How cloud consulting helps
FIXED
Optimal resource consumption thanks to a well-thought and autoscaled architecture with no need to pay for redundant services.
ISSUE
Lengthy and costly cloud development.
How cloud consulting helps
FIXED
Use of cloud services instead of writing own code. CI/CD strategy for fast development.
ISSUE
Cloud environment vulnerable to cyberthreats and loss of data.
How cloud consulting helps
FIXED
Tailored access management and component-level security reinforced with reliable recovery routines.
ISSUE
How cloud consulting helps
FIXED
High performance of cloud applications as a result of well-adjusted orchestration patterns and performance testing.
ISSUE
Failures and instability of cloud apps.
How cloud consulting helps
FIXED
Reliable operation of apps designed to survive failures and continuously monitored to prevent them.
ISSUE
Urge for a complete reimplementation.
How cloud consulting helps
FIXED
Scalable and agile cloud app architecture open for enhancements.
What You Get from Cloud Consulting
Consultations for the management
conducted as Q&A meetings, email correspondence, etc.
to assess TCO, ROI, and the expected effect on development cost and speed.
Process descriptions and policies
regulating IT service provisioning after cloud migration.
for cloud migration in line with business priorities, landmark events (like X-mass, Black Friday, etc.) and development capabilities; risk management plan.
of the cloud architectures for apps, data warehouses, cloud-native or hybrid infrastructures, CI/CD pipelines.
Guidance on cloud transformation and knowledge transfer
to architects, developers, testers, DevOps engineers, IT support specialists, database- and security administrators.
Infrastructure configuration reviews and code reviews
Why Choose ScienceSoft
Over 8 years of experience in cloud development and migration.
Certified Microsoft Partner awarded with 8 Gold Competencies, including Datacenter, Cloud Platform, Collaboration and Content, Data Analytics, Data Platform.
AWS Select Consulting Partner.
12 years' experience in ITSM.
| | |
| --- | --- |
| Knowing the peculiarities of major public cloud platforms, including Amazon Web Services, Microsoft Azure, and Google Cloud Platform inside out. | |
How You Benefit from Cloud Consulting Services by ScienceSoft
Migration cost
We design individual pragmatic strategies for each application and data warehouse to avoid re-development efforts and thus cut down on migration costs.
Monthly cloud costs and performance
We design optimal resource orchestration patterns (including autoscaling for load surges in peak times), select particular cloud services best-suited for your specific case, and establish performance testing procedures.
Development speed and costs
We help you organize effective DevOps and continuous code delivery environment and help you select ready-to-go cloud services that you can use in the development of your app instead of writing own code.
Reliability and recovery
We design fault-tolerant architectures for your cloud apps as well as recommend APM (Application Performance Management) practices to ensure high app reliability and fast recovery.
Security
We advocate the use of encryption as well as the use of access- and component-level security to prevent cyberthreats.
OUR HALLMARK CLOUD MIGRATION PROJECTS
Training Portal UI/UX Design and Cloud Migration
ScienceSoft developed a new web app for our regular customer. The updated UI and UX design increased user satisfaction, and the cloud data storage improved customer base management.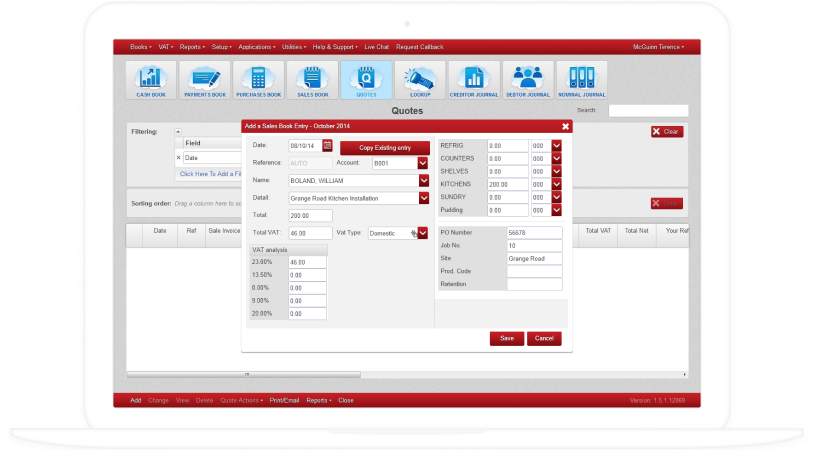 Accounting Software Migration to Cloud
ScienceSoft re-implemented Accounting and Payroll software for a vendor with 35,000+ customers as a SaaS solution in Microsoft Azure. The new product was extended with extra features like e-payments, automated tax calculation, online subscription service, etc.
Choose Your Cloud Consulting Option
We build a pragmatic migration strategy that allows:
Minimizing re-development efforts.
Achieving a fine performance-consumption balance for your cloud environment.
We design cloud architectures
Design and help implement CI/CD pipelines for fast and safe code delivery
Help you select cloud technology stack
We review your cloud environment and issue procedures to eliminate its existing deficiencies (e.g., redundant resource consumption).
Go for Cloud Consulting NOW to Enhance Your Cloud Operations
to the performance of cloud apps
to cloud consumption cost
to the productivity of IT infrastructure teams
<![endif]--> <![endif]--> <![endif]-->