Hopping up on the EHR train, healthcare organizations are practically committing to marriage. The system-to-be should become the core in care delivery support, so it entails multimillion budget, massive time investment and organization-wide adoption activities. Not so easy to throw up the game, huh?
Well, even so, U.S. Coast Guard still got a divorce from Epic and wants to start all over, with new healthcare IT software partner.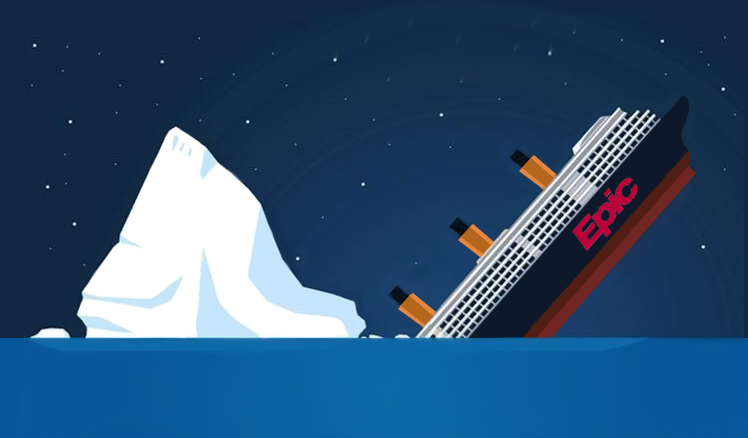 How the marriage started
Back in 2010, the Coast Guard said that their environment was inefficient, experienced poor user satisfaction and had no wireless user interfaces. A 5-year $14 million contract with Epic was to solve all the problems.
Specifically, the vendor had to implement a system with a wide range of cutting-edge electronic healthcare capabilities, including radiology, dental, laboratory and pharmacy support. Epic was also to integrate a patient portal to communicate with patients across six time zones in 43 ambulatory clinics and land-based remote sickbays. The contract involved staff training, system testing, backup services and help desk support.
So what gone wrong?
First, let us tap into the Coast Guard's viewpoint. According to Lieutenant Commander Dave French, the agency's chief of media relations, the project's discontinuation was driven by vendor's inability to provide their client with a "viable product in a reasonable period of time and at a reasonable cost." No specific problems were highlighted, but let us note that the Coast Guard resorted to using paper-based records for patient care and will start new EHR vendor quest.
The Coast Guard also told Becker's Hospital Review that the scope of the project has expanded from EHR implementation to a "Service-wide Health, Safety and Workalike IT re-engineering project." Therefore, the reason of breakup can be rooted in changed requirements as well.
Epic had a few words to say back. They claim that the system was ready to face the world and the company did everything they could to achieve successful install: "We fulfilled the terms of the agreement and provided the software and implementation services to meet the Epic obligations of the project." The vendor also noted that there were some of the push backs in project timelines, including datacenter change, re-contracting issues, hardware procurement delays and a federal investigation.
Seeing into both statements, it can be that both partners are to blame in their marriage's termination. If two people are rare to look in the same direction and find consensus on all issues, two organizations have way more problems to agree upon. And sometimes they can't agree.
In search for the new spouse
Coast Guard is now more cautious in picking up their soulmate, a simple tinder match won't do this time. The agency is doing extensive research on the state-of-the-art EHR functions in population health, disease surveillance, PHI security and information interoperability, among others.
Rumor has it that Cerner might have what it takes to become the new partner for U.S. Coast Guard, since the new EHR has to be interoperable with the system of U.S. Departments of Veterans Affairs and Defense, and they picked Cerner.
Interesting thing is, Healthcare IT News polled their readers about their thoughts on most-fitting EHR partner for the Coast Guard. While Cerner dominated the poll with 29.2 percent, 82 percent of respondents who chose "other", voted for Epic, claiming the partnership is "worth another try". So maybe it isn't over yet?
Our outtakes on the story
While the breakup can be rooted in mutual misunderstanding among the partners, it can also be hidden in the EHR system capabilities. Over time, the Coast Guard's requirements have elaborated, and maybe the system just couldn't handle them? Customization isn't limitless.
Practically, we are once again observing the "EHR+" trend, where the EHR system alone isn't enough to build the core of technological care delivery support. We were discussing this situation earlier on, speaking of how vendors themselves renounce of using the 'dirty' three-letter word when describing their products. It can be another sign of emerging post-EHR era.
Coast Guard is obviously seeking for strong healthcare data analytics capabilities with machine learning and artificial intelligence to enable disease surveillance and population health management. Upon their research results, they might even think of getting back to Epic's EHR and entrust it with their clinical and operational processes on land and afloat. In this case, Coast Guard can partner up with other vendors to add the "post-EHR" capabilities they seek for and integrate additional systems with the EHR.