In autumn 2016, Microsoft promised to equip Dynamics 365 with a brand-new marketing solution. That would come in two options depending on a customer's business scale – for SMEs, as a native Dynamics 365 app for common marketing needs, and for large enterprises, as a robust marketing system born through the partnership with Adobe.
While awaiting the release of the former, let's explore whether the offer behind the Dynamics 365 Enterprise edition will indeed transform customer experience as expected.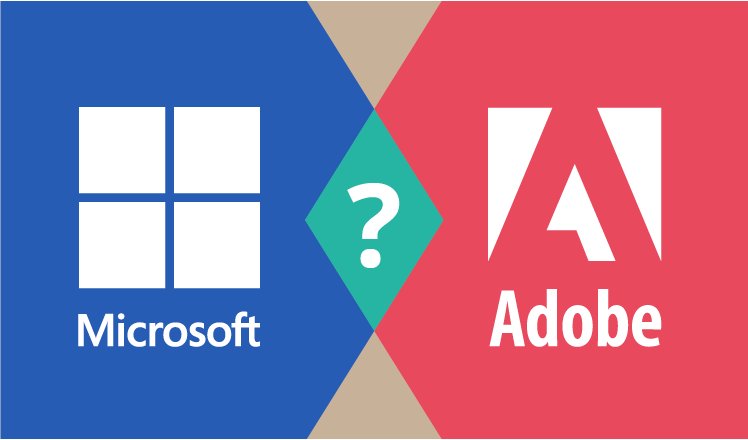 What the partnership pledges
The combo of Adobe Marketing Cloud solutions and Dynamics 365 should fill the gaps in the both partners' offerings. As a result, their mutual customers will get marketing and sales systems seamlessly working together. Among other perks, the partners promise to deliver easy navigation between marketing tools and the CRM due to native integration, to bring alignment to sales and marketing departments via data exchange, to enable actionable reporting on the results of marketing efforts, and to reduce costs thanks to using a single vendor's products.
3 apps are already here
At Adobe Summit 2017, Adobe and Microsoft announced 3 mutual solutions designed to bring fresh air to customer relationship management.
Campaign Orchestration based on Adobe Campaign and Microsoft Dynamics 365 allows building a complete customer view by assembling customer insights from all channels used.
Web Experience Foundation, a duo of Adobe Experience Manager and Microsoft Azure, is a web content management solution for delivering personalized web experiences on any device, at high speed, and in any location.
Powerful Data Insights, an advanced analytical tool combining the capabilities of Power BI and Adobe Analytics, helps to visualize the impact of marketing campaigns and effectiveness of media channels so as to discover points for improvement.
Benefits galore
The partnership puts a great emphasis on improving collaboration between sales and marketing (a typical challenge for 60% of companies according to Microsoft). The tech tandem reasonably advocates that information should flow back and forth between the marketing software and the CRM, because this way the sales and marketing departments can work as a single team excluding gaps in customer experience. Let's take a closer look at the benefits of such approach for all parties.
For marketers
With the CRM data brought from Dynamics 365 to Adobe Marketing Cloud, marketers can better analyze campaign results and identify poor and well-performing marketing strategies. Access to sales information will give the marketing team more understanding of the targeted customers and consequently help to adjust pre-sales communication and channel policies. The insights gathered by marketers, as well as changes to the marketing strategy or tactics, can be quickly delivered to the sales team via Dynamics 365.
For current Microsoft CRM users, the partnership with Adobe equals a possibility to get strong marketing capabilities never available before, such as campaign orchestration and cross-channel experience testing, with a smooth access to the content creation environment of Adobe Creative Cloud.
For salespeople
As salespeople get to know customers' pre-sale history from the Marketing Cloud (for example, social activity, live chat scripts, downloaded materials), they can score customers better and communicate more effectively starting the minute they jump in. Based on analytical data, Dynamics 365 can also suggest a sales person which marketing materials can work well in a particular case, as well as offer cross-selling insights.
For the brand
More satisfied customers. As enterprises themselves choose how often to run data synchronization between Adobe Marketing Cloud and Dynamics 365, they can make the process near real-time, if needed. As a result of such uninterrupted monitoring of customer behavior, marketers and salespeople together can deliver a consistent and personalized experience to every customer, no matter how many touchpoints the customer journey includes.
Reduced costs. Currently, no pricing information is available about the Enterprise edition of Dynamics 365 for Marketing. Yet, both vendors promise a more cost-saving solution for their mutual customers.
Watching out for pitfalls
However bright the future of this tandem may seem at first sight, there are some questions left for discussion.
Customization. Despite recognized as leaders in marketing software by Gartner, Adobe solutions are infamous for complex architecture. This and the difference in the underlying programming languages can make customization of Dynamics 365 for Marketing more difficult and costly for enterprises.
Integration. The Gartner Magic Quadrant 2017 mentions the complexity of integration projects even between Adobe's own products. The integration challenge can become quite serious if a business requires more connections between Adobe Marketing Cloud and Dynamics 365 than the mutual solutions can cover.
So, will the partnership revolutionize customer experience?
The promise to instill alignment between sales and marketing departments definitely makes the common marketing solution by Microsoft and Adobe a tempting one for enterprises. Even if taken independently, both products – Dynamics 365 and Marketing Cloud – are named by Gartner as leaders in their areas (Dynamics 365 shared 3rd place with Oracle after Salesforce and Pegasystems, and Adobe is the 1st before Salesforce and Oracle). By bringing together powerful features of Microsoft's CRM and Adobe's marketing automation software, and by combining artificial intelligence capabilities of both, the tandem is likely to become a great challenge for their competitors and a fine solution for their mutual customers.