Top 8 Emerging Software Testing Trends to Watch in 2019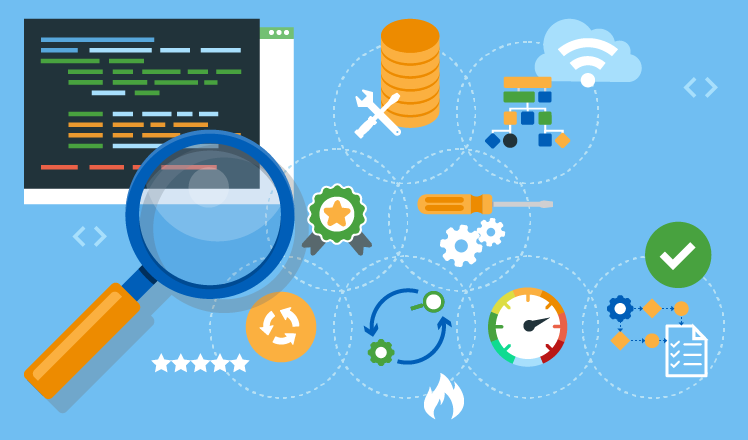 The software development industry is changing due to the emergence of more new technologies every year. In its turn, the industry transforms software testing as it should match new advanced technologies to ensure high software quality. If you are a QA professional, you need to keep up with these new testing approaches to stay up-to-date in your field.
Here are 8 emerging software testing trends you should watch out for this year.
1. Database testing
Database testing is imperative to ensure that data quality is not compromised. A database is checked for data accuracy, consistency, conformity, duplication, data completeness, and validity.
With the growing popularity of Big Data applications (it is forecasted to grow 10-fold in the coming years), testing of vast datasets also experiences changes. Such testing should be done with the help of specialized testing tools, techniques, and frameworks.
2. IoT testing
Internet of Things (IoT) testing is performed to validate the quality of IoT devices. In an average IoT testing process, five different types of testing are implemented.
Usability testing is done to check the quality of UX provided by an IoT device.
Compatibility testing is performed to verify the compatibility of devices in various IoT systems.
Performance testing involves the simulation of multiple IoT devices communicating simultaneously and for a long time with each other and a server.
Data integrity testing is done to validate the accuracy and integrity of data exchanged by numerous IoT devices.
Security testing is performed to validate data privacy controls and user authentication processes.
3. Digital transformation and QA
Businesses have undergone intense digital transformation, so the importance of software QA has further increased. The share of IT budgets spent on QA has grown dramatically since 2015 and is predicted to remain stably high through 2019. The major part of these sums is invested in DWH, security, backup and recovery testing, and cloud-enhanced testing opportunities. Also, QA itself gets modified by digital transformation. It promotes higher test automation rates, seamless interconnectivity between multiple types of enterprise software, and greater test coverage in shorter time.
4. Machine learning in testing
Machine learning (ML) slowly introduces significant changes in the testing process. It can be used for:
Log Analytics – ML helps to identify unique test cases that have to be executed manually not automatically.
Test Suite Optimization – it is used to determine redundant test cases.
Traceability – ML is used to extract keywords from the Requirements Traceability Matrix (RTM) to ensure sufficient requirements coverage with test cases.
Predictive Analytics – it can be used to predict key parameters and specifics of end users' behavior required to focus testing activities on promoting user adoption.
Defect Analytics – ML can be used to identify high-risk aspects of an application.
5. Performance engineering
In 2019, performance engineering is expected to shatter performance testing techniques. The focus of performance engineering is on analyzing how to prevent and forecast performance issues of a software solution. A performance engineer should be involved from initial software development stages to ensure that the system's design and architecture won't result in future performance defects. Such a shift requires sufficient code, database schema, and queuing theory understanding from an engineer.
6. Combined manual and automated testing
With test automation, test teams can focus their efforts more on generating new test cases than on working on their execution. Through test automation, they can ensure required test coverage and reduce testing time. Some testing types are particularly appropriate for test automation, for example, regression, GUI, and performance testing.
However, manual testing currently dominates the software testing industry. In order to reap the benefits of manual and automated testing and somehow reduce their inherent frailties, QA professionals combine both approaches.
7. Shortened delivery cycles
New devices and innovations in technologies are putting pressure on software development teams to deliver quality products quickly and more frequently. To facilitate delivery, testing has to be integrated with the development cycle. So, software organizations invest more in testing and development tools hoping to shorten delivery cycles and improve productivity.
8. Increased adoption of DevOps
In DevOps projects, the high level of coordination between different stakeholders is a must. Testing often starts at the beginning of the development cycle. This allows testers to perform continuous QA and testing to validate that developers create quality app parts. Developers are also involved in QA by creating and running unit tests while test teams check software's correct functioning, usability, security, and scalability.
Conclusion
In order to keep up with emerging software testing trends, including IoT testing or the use of machine learning in testing, QA professionals must invest more time and effort in learning new skills and the latest tools.