To survive in a highly competitive environment, businesses are striving to create a unique customer experience. And in this struggle, they have reliable supporters their customers. The latter share the most valuable insights, as with every purchase, every contact, they tell businesses their personal stories. In return, customers expect companies to better meet their needs.
Nowadays, many factors exist that make this win-win scenario possible: fast-evolving technology motivates data sharing and processing, while companies have access to best practices of BI consulting and data analysis services. In a word, the volume of available customer data is growing, and businesses should learn to collect and analyze it in order to offer personalized products and services. This challenge is so important that the part of business intelligence dealing with it got its own name customer intelligence.
The advantages that business intelligence brings
Let's take a closer look at how business intelligence contributes to delivering a superior customer experience.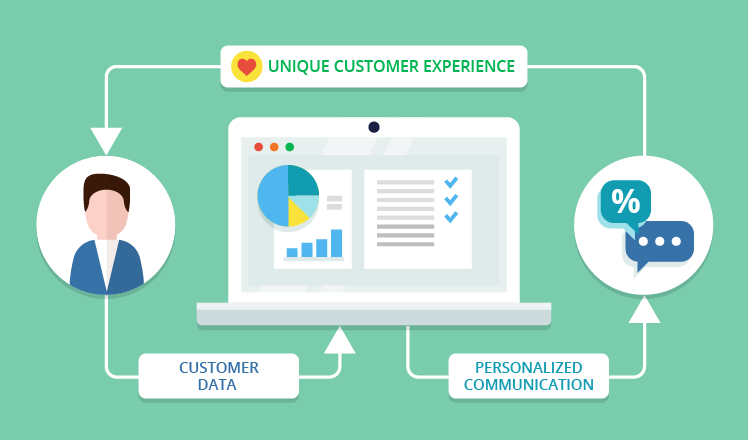 Customer data at a quick glance
Customer intelligence platform provides a deep insight into customer demographics, preferences and behavior, based on the data taken from multiple sources, both external and internal. New data can be added to these data sources as often as needed, continuously improving the ground for decision-making. Besides, it becomes easier to track changes in customer behavior and to react promptly. For instance, a business can instantly spot that more and more students who used to come in the morning to buy coffee, started coming in the afternoon to buy tea.
Customer segmentation
A company will have to put serious efforts to communicate with every customer individually. For this reason, companies often identify customers with similar behavioral patterns and assign them to a particular segment. Data analysis enables a clear understanding of each segment: the sales it generates, the number of customers in it, their behavior patterns, the possibilities to up-sell and cross-sell. Based on the findings of customer intelligence analytics, a company can target their communication with a particular segment.
Singular user experience
Customer intelligence solutions allow companies to step further than customer segmentation and model customer behavior to offer a personalized real-time communication. Personalized offers, coupons and ads contribute to increasing immediate sales and to building a long-term relationship with a customer.
Right KPIs and performance measurement
The list of KPIs can vary depending on strategic objectives. For example, it can include customer conversion rate, time in a queue, customer satisfaction index, repeat purchase rate or something else. Despite KPIs may differ from company to company, they all perform a universal function of reminding the team what the priorities are. A BI tool is necessary for defining right KPIs and for monitoring the progress.
McDonald's customer intelligence in action
McDonald's is a great example to study. Their goal was to establish a personalized real-time communication with customers, to generate traffic and to boost sales by sending targeted offers. To make it work, McDonald's planned to create customers' profiles based on a continuous learning of customers' behavior, habits and preferences. In 2014, the company deployed a mobile app for their Dutch market; soon after the launch, McDonald's posted an explanatory video.
In the video, McDonald's spoke openly why they launched the app and what advantages it would bring both to the customers and to the company. Besides, they announced the first results of their initiative: within 5 weeks after the launch 2% of all guests redeemed one or more mobile vouchers and their average spend was 47% higher due to up-selling. McDonald's did not forget about the ethical side of using data and promised their customers to justify their trust. That was an open and well-thought message.
Time passed, and the initiative of McDonald's in the Netherlands now looks like a trial project crowned with success and destined to be rolled out in their other markets. In 2016, McDonald's announced their decision to shift from mass messaging to a personalized communication with the customers. In 2017, the company is planning to improve customer experience through analyzing the data, which is a wise thing to do in a tough competitive environment.
To sum it up
The rule of thumb for any company is to understand customers and their needs, which is impossible without customer data collection and analysis. With this challenge in view, customer-focused business intelligence is gaining momentum. The companies strive to get deep insights into their customers' behavior with the help of business intelligence, which brings such benefits as collecting and analyzing customer data, segmenting customers, establishing a personalized communication with customers, and defining KPIs to focus on priorities.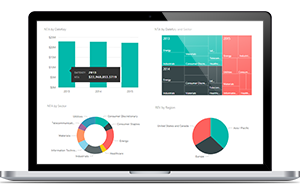 We offer BI consulting services to answer your business questions and make your analytics insightful, reliable and timely.