Recently, Avoka published its annual study that explores the capability of banks to increase the number of customers using digital channels. According to the research, banks have lately increased their investments of time and money in digital marketing initiatives and have achieved success with promotion campaigns.
Nevertheless, despite all efforts spent on promotion of financial products and services, the conversion of digital leads into customers still stays a notable bottleneck in banks' practice. The report demonstrates that a simple and clear application process for most banking products and services can significantly increase customer acquisition rates. Thus, Avoka suggests introducing the possibility to apply online for banking products and services thereby providing seamless customer journey across digital channels. So, let's explore how far banks have progressed with this digital sales initiative.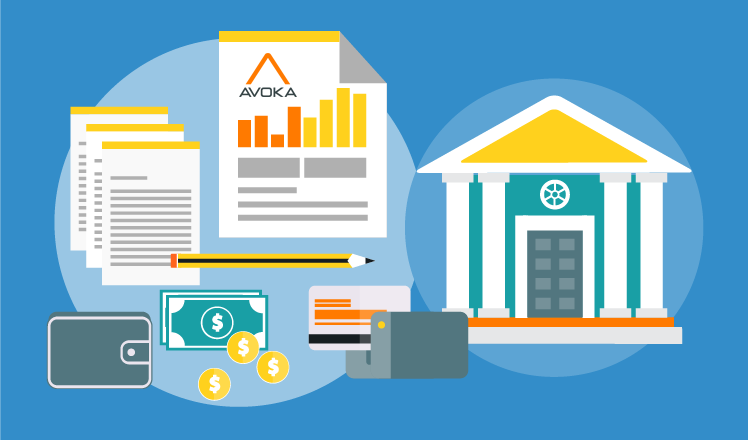 Are banks prepared for digital sales?
Comparing the 2017 statistics with the previous year, banks' overall digital sales readiness rose from 20% to 28%. According to the report, customers in the U.S. can now apply online for 43% of personal banking products. But the results in other product lines look not so promising. For example, business banking products still lag behind with only 7% available for online application in U.S. banks. Taking into account the value of business banking customers, it can be a golden opportunity for banks.
Also, despite the increased importance of mobile for customer engagement, the majority of banks still don't use this channel to its full potential, especially for sales purposes. Though banks improved beyond the 2016 statistics, there is still much progress to be made. According to the research, only 28% of all financial products and services can be currently applied through mobile banking.
How banks can stay alert to potential pitfalls
With online forms, banks can enhance their customer experience by offering a more convenient way to apply for new products and services. That is why apart from improving the online application process itself, banks should also think about how to tailor this option for customers to remove friction and ensure a quick and easy interaction.
Still, it may be a problem to guess whether customers like a feature, and if not, what should be fixed. For this purpose, banks can use the latest technological tools to create a detailed picture of customer experience. Integrated knowledge from advanced analytics and CRM systems will help banks to understand at what stage customers abandon the application process, as well as to look into the reasons of such pitfalls.
For example, a bank's employees will see how much time customers need to complete a typical application, which application fields are the most complicated and prone to errors, etc. Then, responsible employees can turn to full customer profiles to see age, gender, background and other data about those customers that did not complete the application form. By marrying insights from a banking CRM with data from advanced analytics, marketing and sales representatives can get a comprehensive vision of their online application process.
On a final note
Even the most well-prepared marketing campaigns in the world are worthless if they do not attract new customers or lead to better cross-selling results. That is why banks should consider any possibility that can help convert leads into regular customers. In this instance, a remote application process can become a promising tool that will seamlessly connect marketing and sales initiatives.
Being one of the most promising digital sales tools for banks, online application can simultaneously increase customer convenience and therefore enhance customers' satisfaction with a bank's level of service. Still, to succeed with this new feature, banks should think how to make it easy to use and less time-consuming, as well as timely track abandonment cases.
Choose IT solution
Banking Software Consulting & Solutions by ScienceSoft
Need an IT solution that will suit your specific business needs? Thrive with our platform-based and custom banking software.