In June, 2017, J.D. Power published the annual Banking App Satisfaction study that can help U.S. banks wisely invest in mobile banking development. Analyzing responses from 5,564 retail bank customers nationwide, J.D. Power identified top-performing mobile banking apps as well as specified what content and tools can increase mobile banking adoption.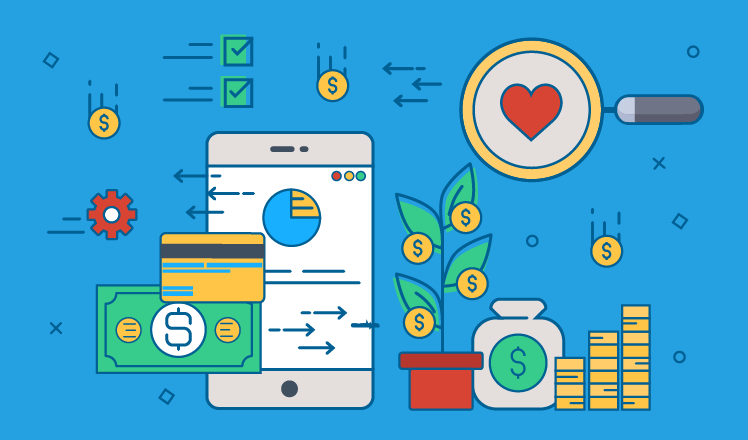 Key findings
J.D. Power measured mobile banking app satisfaction based on of five parameters:
appearance
ease of navigation
range of available services
clarity of provided information
access to key information.
According to the study, Capital One ranked the highest in the overall mobile banking app satisfaction gaining 870 out of 1000 points. Bank of America and TD Bank are in hot pursuit with only 5 and 10 points behind the leader. On the whole, the highest and lowest performing mobile banking app have only a 32-point difference, which illustrates a tight competition in the mobile banking market and highlights the importance of non-stop app improvements.
Food for banks' thought
The study also found that the overall mobile banking adoption remains low with only 31% of customers actively using mobile banking. This number causes even more concerns when comparing it with the 80% that represent online banking adoption. The truth is sad: even though customers have a more convenient way to do their financial activities online, the majority of customers are still not ready or don't see the value in switching to another channel.
J.D. Power highlights that two main barriers to achieve higher mobile banking adoption are the lack of customer trust and app complexity. In particular, 39% of customers say they don't fully understand their mobile banking application, whereas only 42% of customers believe their personal data is properly protected by their bank.
Suggestions to drive mobile banking adoption
As a company with extensive experience in mobile banking application development, we suggest the following ways to address these issues:
1. Introduce intuitive user navigation and clear interface.
Retail banks can achieve this by doing the following:
ensure the ability to check the nearest ATM or a branch office without the need to log in;
facilitate access to basic functions, such as account balance check or bill pay;
provide the ability to hide certain functions that may distract customers' attention;
think about UI convenience (e.g., the ability to change the font and its size, to choose profile pictures for different bank accounts, etc.).
N.B.: Banks can use A/B testing to see how different elements affect customer satisfaction and mobile banking adoption.
2. Ensure high-level security.
Banks can increase customers' trust in mobile banking using cutting-edge security technologies. For example, they can implement biometric authentication, such as fingerprint- or iris-scanning technology to protect sensitive customer data.
3. Communicate the necessity of data sharing.
To increase customer satisfaction with mobile banking, banks usually offer personalized features that involve data sharing. Since the majority of customers have no technical background, they may not understand why a bank needs data from their calendars or contact lists. That is why a bank should explain the reasons for data sharing timely and clearly, as well as assure customers that all personal information will be protected from third-party use.
4. Educate customers through gamification.
Apart from standard methods to instill mobile banking uptake (e.g., using how-to guides, online customer support or in-branch help), retail banks can benefit from gamification. When properly designed and implemented, gamification can broaden customers' awareness of mobile banking possibilities, make the learning process more exciting and enjoyable as well as increase customer satisfaction in banking services.
Mind the balance between convenience and security
Though customers want fast and frictionless mobile banking, banks should keep in mind that these characteristics inversely correlate with security of customers' data. Therefore, mobile banking satisfaction results in a bank's ability to keep balance between providing personalization and mobility for customers and ensuring a high-level app security.
We'd also be happy to hear your thoughts on the topic. Follow us on LinkedIn and Facebook where we regularly post about other burning issues in the banking industry.
Searching for A-class mobile banking developers? We create award-winning mobile banking apps that improve customer experience and ensure cost savings.