Since 1989. For millions of users. We transform businesses with powerful and adaptable digital solutions that satisfy the needs of today and unlock the opportunities of tomorrow.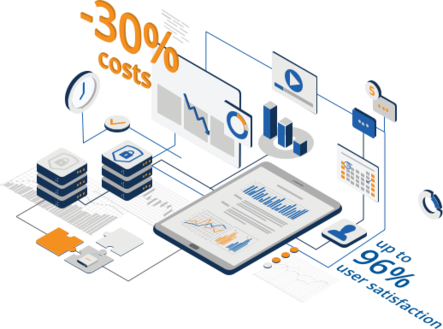 Every Part of Your IT Ecosystem. Taken Care Of.
Comprehensive care of your cloud or on-premises infrastructure and applications:
Consulting
Implementation
Management and support
Security
Help desk services
Migration
Solutions We Deliver
We IT-enable all kinds of B2B, B2C interactions and internal operations.
Technologies and Platforms We Work With
Success Stories
Software Products Development for a Global Leader in Image Processing
Computer vision
ASP.NET
Visual Basics .NET
Citrix server API
Crystal Reports
Full-cycle Automation of Cancer Drug and TPN Order and Manufacturing
HEALTHCARE
Java 8
SpringBoot 2.1
WebFlux
Kubernetes
Development of Java Back End for a Hotel Guest Self-Service Application
REACTIVE PROGRAMMING
.NET
WCF
ASP.MVC
TeamCity
Modernization of SaaS Gaming Platform to SOA
PRODUCT DEVELOPMENT
Microsoft Dynamics 365
Magento 2
iOS 9-11
Android 7-8
Managed Testing Services for US Multi-Industry Corporation
QA AND SOFTWARE TESTING
Our Customers Say
ScienceSoft proved to be a professional service provider from the outset. We appreciate their proactive approach and ability to suggest improvements to a prospective solution on both architectural and business levels. We know we can always rely on ScienceSoft's various competencies when our clients require quality software which would facilitate their business success.
Mikhail Anfimau
Senior Solution Architect, Leo Burnett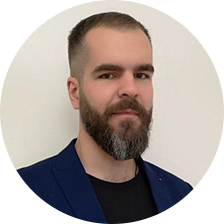 ScienceSoft offers a high caliber of resources skilled in Microsoft Azure .NET, mobile and Quality Assurance. Over the past three years, Lixar was very pleased with the service provided by ScienceSoft development teams and executive management. For accelerated project timelines which require skilled resources, ScienceSoft is a company that your team should consider.
Jan Banda
Director, Lixar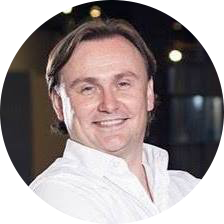 When we first contacted ScienceSoft, we needed expert advice on the creation of the centralized analytical solution to achieve company-wide transparent analytics and reporting. The system created by ScienceSoft automates data integration from different sources, invoice generation, and provides visibility into the invoicing process. We have already engaged ScienceSoft in supporting the solution and would definitely consider ScienceSoft as an IT vendor in the future.
Heather Owen Nigl
Chief Financial Officer, Alta Resources

ScienceSoft powered Tieto with a competent team to develop products for banking services. The team has been delivering results within budget and time. I'm absolutely satisfied with the quality of their services, their development skills and responsibility as well as the way they manage communication with us and our clients. I fully recommend ScienceSoft as a reliable IT partner!
Juhani Onkalo
Head of eBanking, Tieto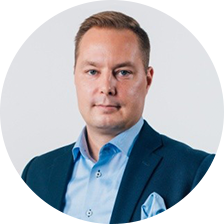 bioAffinity Technologies hired ScienceSoft to help in the development of its automated data analysis software for detection of lung cancer using flow cytometry. We have been very pleased with ScienceSoft. Our project required a large amount of industry specific methodology and algorithms to be implemented into our new software connected to EHR/LIS systems, which the team handled well.

I am particularly impressed by the cooperative nature of ScienceSoft's team. Our project required coordination with multiple companies and individuals. ScienceSoft worked well with everyone.
Maria Zannes
President & CEO, bioAffinity Technologies

Over the past 10 years we've worked on about ten mobile app development projects with ScienceSoft. It was our first encounter with an outsourcing company. The relationship turned out to be very good, so we saw no need to look for other suppliers.

ScienceSoft is a professional and dedicated company. We would certainly recommend ScienceSoft as a highly skilled and reliable technology partner.
John Andersson
Founder & CEO, Peek-A-Boo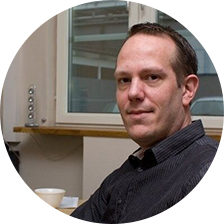 With ScienceSoft, we've been able to reduce our development costs and decrease the timeline on new features and updates. ScienceSoft's attention to detail in how everything is documented and communicated is by far the best of any agency that I've worked with. The communication and agreement process when starting a new project has been by far the easiest to handle and most professional I've seen.
Bob Penland
CTO, TruMethods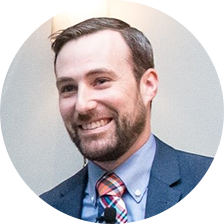 And that's not all. Follow the link for more stories from our customers.
Why Businesses Choose ScienceSoft
3,600+ success stories.
1,220+ happy clients.
An inspired, close-knit team of 750+ IT specialists, including IT consultants, project managers, technical architects, developers, QA engineers, security and DevOps engineers, AI and blockchain experts, AWS and Azure professionals.
Partnerships with Microsoft and AWS.
A quality-first approach based on a mature ISO 9001-certified quality management system.
ISO 27001-certified security management based on field-tested security knowledge, ever-green policies, effective processes, advanced security technology, and skilled professionals.
Building Trust with Transparency
Outsourcing to another company, however reputable it is, always comes with a risk. The best we can do as a vendor to lower that risk is to be completely transparent about who we are, what we do, and where we have succeeded. At ScienceSoft, we bet on facts rather than promises — that's our first step to building trust.
Industry Expertise
We've excelled our experience in a wide range of industries to bring valuable insights and provide our customers with the truly beneficial solutions.
Recognitions and Partnerships
The Financial Times Includes ScienceSoft USA Corporation in the List of the Americas' Fastest-Growing Companies 2023
For the second year in a row, ScienceSoft USA Corporation ranks among 500 American companies with the highest revenue growth. This achievement is the result of our unfailing commitment to provide high-quality IT services and create best-value solutions that meet and even exceed our clients' expectations.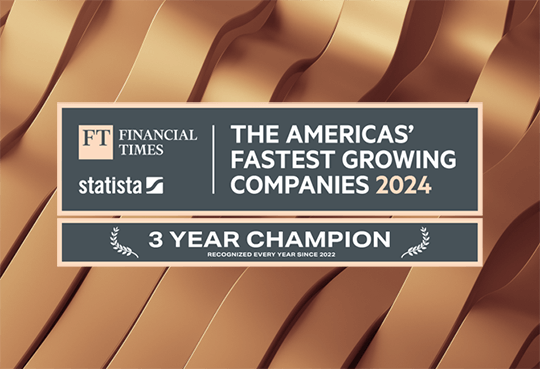 FAQ on Software Development
Does ScienceSoft cover all stages of the SDLC?
Absolutely: this is our core service. We've built a strong team of 750+ IT professionals – consultants, architects, developers, data scientists, security, DevOps, and QA engineers – to take charge of everything from requirements elicitation and software design to coding, deployment, and support.
Our approach
Can ScienceSoft speed up the delivery of projects?
Yes, depending on the project size, we might be able to get your MVP delivered in 2 weeks – 4 months. Subsequently, we can ensure releases of new functionality every 2–6 weeks. Get in touch, and we'll work out a way to meet your needs.
Share my needs
What's the cost for your software development services?
Software development costs for a medium/large application may range from $50K to $1M. The total amount mainly depends on the number and complexity of software features, the number of platforms supported (web, mobile, desktop), and the type of development (custom, low-code, or platform-based). The UI design uniqueness and complexity, the number of integrations with other software systems, as well as availability, security, and performance requirements also play an important part.
You can request free project cost calculation from ScienceSoft or find more details about software development costs in our recent guide.
Get a quote
What's your post-launch policy?
During the first 1–3 months after the software launch, our team:
Answers your and users' questions, resolves user issues (if any).
Manages incidents, configuration changes, and updates.
After 3 months, upon agreement, we're ready to offer continuous maintenance and evolution of your software, as well as L1–L3 support (if required). We know how to nurture long-term partnerships and keep our customers happy in the long run: 62% of our revenue is coming from customers we serve for more than 2 years.

What is your preferred development methodology?

For most of our software engineering projects, we use Scrum with 2–3 week iterations. For small and midsize projects with clearly defined and unchanging requirements, projects requiring formal approvals (governmental projects and projects for big corporations), and projects with strict compliance requirements, we can opt for Waterfall. In software support and evolution projects, we mostly follow Kanban. Naturally, in many projects, it makes sense to use a combination of approaches or switch from one to another depending on the project stage. In our practice, the most common scenarios are 'Waterfall -> Scrum', 'Scrum -> Kanban -> Scrum.'

Effective collaboration

How do you control the quality of the software you deliver?

<![endif]-->